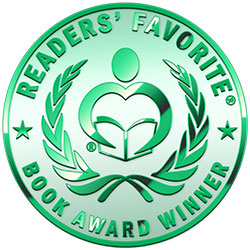 Reviewed by Pikasho Deka for Readers' Favorite
Freeze Frame is a young adult coming-of-age novel by Tyler Beauchamp. Sixteen-year-old Will Horner is ready for a fresh start as a new student at Pinehurst Arts School. Plagued by visions and memories of his past, Will is eager to leave it all behind and pursue his dream of being a filmmaker. However, his father is firmly against any filmmaking endeavor, which he believes triggers Will's episodes. Soon, Will finds himself in the company of a talented group of individuals, each pursuing their medium of artistic expression. Will and his friends begin working on a short film project to win the prestigious PACA award, only to find themselves at a direct crossroads with famous YouTuber Rodrigo Silva and his Content Crew. Can Will and his friends make their movie? How will it be received?

Author Tyler Beauchamp sheds light on serious mental health issues with this poignant coming-of-age tale bound to tug at your heartstrings. Freeze Frame is about overcoming the odds to pursue one's dreams. Beauchamp's novel paints a moving portrait of teenage friendships, romance, and rivalry. The narrative has a nice flow and is complemented by a story filled with heart, humor, and drama. But it was the characters who stole the show. Beauchamp has crafted some believably nuanced characters who feel like actual teenagers. The way Will and his friends act and talk feels authentic, and the issues they face are the same real-life ones teenagers deal with. I thoroughly enjoyed Freeze Frame and highly recommend it to readers who love coming-of-age stories featuring compelling characters.