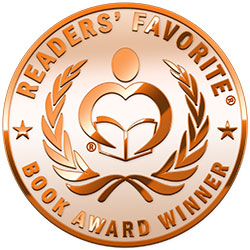 Reviewed by Karen Pirnot for Readers' Favorite
In From Heartbreak to Heart's Desire: Developing A Healthy GPS, author Dawn Maslar contends that a broken GPS (Guy Picking System) is analogous to a broken GPS system in a car. If the GPS is malfunctioning, you will never arrive at your destination.

If your "picker" is broken, you must restore order to your GPS first by ridding yourself of all of your fellows and taking a personal retreat. While on this retreat, learn to take care of yourself, meditating and journaling as you go. Hopefully, this will lead you to a positive self-attitude through self-affirmations. Pampering will help you to love yourself and change your own beliefs regarding your shortcomings. If you are still in doubt, do something good for someone else, and this will lead to a positive self-image. If next you take a good review of your own pro and con personality traits and needs and then engage in daydreaming, you will be ready to "build your beau" and create a vision board of what you want in a relationship.

While an interesting and fun analogy, the reader must believe that without a GPS, one is totally lost, and for most of us, this would not be the case. We would use the sun, the stars, common sense, a good map or would resort to asking directions. This leads the reader to believe that one must truly be malfunctioning in order to make use of the author's blueprint toward getting into a healthy relationship. However, I did find the book entertaining, and while a caution must be issued regarding a "one size fits all" approach to finding meaningful relationships, most women who have had a difficult time finding a good man can relate to the stories of other such women.