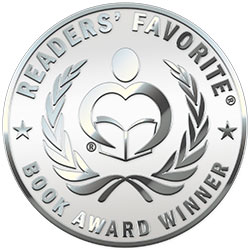 Reviewed by Stephen Fisher for Readers' Favorite
Fury Frayed by Melissa Haag is a wonderfully written urban fantasy for young adults that is suitable for any age group. Being the first book in a series, it really sets the tone for what is going be an awesome series. The story begins with Megan Smith getting into trouble at school for fighting. She is always getting into fights, she is always angry. When Megan arrives home, she finds that her mother has told her to pack once again, because they are moving. They get to their new destination, a run-down house with an overgrown yard in a small town in Maine. After they spend the first night there, Megan wakes up alone. She finds a note fromher mother, informing Megan that she is now on her own. The house is hers and she has been left with a hefty sum of money to survive on until she finds a way to earn her own money. She finds out that she has been enrolled in a special academy called Girderon, a school for mythical non-humans to learn how to blend into human society. While waiting to begin school, she meets a few of the main characters in the story, which include werewolves, a griffon, and a succubus that become her best friends. Megan has caught the eye of a certain werewolf named Fenris, who has his own pack of she-wolves. With Aubrey as the rival territorial queen bee, Megan has allies in Oanan the griffon, and Eliane the succubus, her best friends who have her back and can help with her anger issues.

Ms. Haag moves this story along at an amazing pace and it quickly becomes filled with murder mysteries, secrets, as well as fantastical creatures that have existed throughout time, bred out of legends and gods. This story, with its cast of characters, at once reminded me of a cross between Percy Jackson and the Lightning Thief and the sci-fi channel series Lost Girl that introduces the idea of the Faery world co-existing with humans. Plenty of action, suspense, and even provocative love interests. The characters' personalities are just so well developed, especially Megan. She has a sarcastic sense of humor that is just irresistible, and will make you laugh out loud and often. When she is listed as a suspect for two bodies that were found in her presence, Megan wants answers, and decides to find out her lineage by sneaking into the school after hours. Fury Frayed delivers on all levels from page one, and all the way to the end. It is really hard to put down. All I can say is wow! I cannot wait for the next installment from Melissa Haag. Brava!