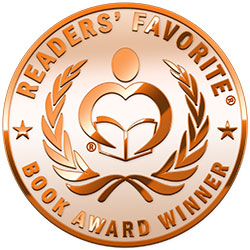 Reviewed by Kim Anisi for Readers' Favorite
The world's population has been reduced to a more manageable level thanks to a deadly version of common influenza. In the dystopian novel Gone to Ground by Cheryl Taylor, this means that people have to move closer together and live in so-called APZs (Authorized Population Zones). As in they have no choice. Everyone who refuses to move is branded some sort of rebel, either forced to move or simply removed from society (i.e. killed). When Maggie's time comes to move to an APZ with her son Mark, she decides that it's not the future she wants for herself and her son. From her work as a journalist, she remembers the stories about an isolated ranch, somewhere near a canyon. The two flee, but they are not the only ones who know about that ranch. One of the cowboys who originally lived in the area also decided to settle down there as the ranch has everything needed to live. Maggie and Mark arrive first but have little knowledge of ranch life. When O'Reilly turns up, life takes a turn for the better thanks to his knowledge. But then it also takes a turn for the worse. Because O'Reilly has knowledge the government doesn't want to come out, and they'll stop at nothing to find and silence him.

In the beginning, I thought Gone to Ground by Cheryl Taylor would be too much of a "western/cowboy" type of dystopia. However, I do enjoy survival stories in dystopian worlds, especially when they aren't too unrealistic, which this plot isn't – it could very well one day be like that, considering the world we currently live in! Fortunately, this is a wonderfully entertaining story with just the right amounts of everything: some romance – but not cheesy and not overdone; lots of wild places, realistic survival problems (e.g. how to store enough water for an emergency); a small cast of well-written, engaging characters and a plot that kept you turning the pages. My favorite character, I have to admit and hope the author won't curse me for it, is Houdini. He stole the show. He's a true star, and I hope Maggie's attitude isn't a reflection of what the author thinks of that magnificent character. You'll have to read the book yourself to find out more about the most entertaining and heroic character of the book.