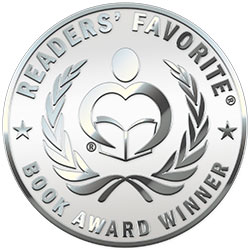 Reviewed by Ammaarah Seboa for Readers' Favorite
Vasile can't help but be drawn to the "Glowing Corky" and finds himself conflicted by emotions that he has never felt before. Pursuing a relationship was the last thing on Corky's mind, not with her current case and having her ex-boyfriend as opposing counsel. Although having had a rocky start, Corky made the best of the situation she found herself in. The prospect of a new job in a place that felt like home was an opportunity she was not willing to throw away. Half-Moon Rising is the fifth book in Tracy Tappan's The Community Series, which focuses on Vasile and his beloved Corky.

This was my introduction to The Community Series by Tracy Tappan, and my first taste left me wanting to learn more about the rest of the characters. I cannot express how much I loved reading Half-Moon Rising. This is a slow-burn romance, with quite a bit of sizzle and spice, written from multiple points of view, each playing an integral part in the bigger theme of the series. The characters of Vasile and Corky complemented each other so well. My heart hurt so much for Corky after everything she had been through. Vasile is a sweetheart, who sees nothing but Corky. One thing I loved about their story is that it shows the complexities of a language barrier between people and how miscommunication can easily occur. This only inspired Vasile to persevere. I am hoping to read the rest of the books in this series.