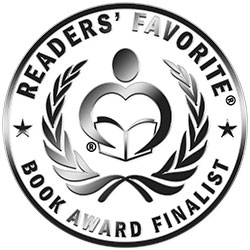 Reviewed by Ankita Shukla for Readers' Favorite
An unknown entity that goes by the moniker The Marked Queen has been digging up dirt about the students of Johnson Prep. The Marked Queen offers them a chance to save face in exchange for someone else's deep, dark secret. The elite class of this high school has quite dramatic secrets that they just can't risk getting out. Danielle, the most popular girl in the class, has gone from riches to rags after her mom decided to divorce her dad. Danielle could not bear the thought of her poverty becoming common knowledge to her peers and friends, so she decided to keep her financial status a secret. Similarly, her best friend Delilah had her own secrets to guard. Just like the girls, the hottest guy in the school, Calvin, could not let his sexual orientation be the talk of the town, erm, high school. Even if he chose to reveal his secret, his boyfriend, Aman, had no intention of coming out of the closet. Amid these hotshots, the new guy, Andrew, who wanted to keep a low profile, unknowingly attracted The Marked Queen's attention. High School Queens (The High School Queens Trilogy) by Zachary Ryan raises the age-old dilemma of how far would you go to guard the skeletons in your closet.

High School Queens by Zachary Ryan appears to have been inspired by Pretty Little Liars, an American drama series. Although the tough lives of the characters elicit sympathy from the audience, the narrator made it clear that there was no room for delicate emotions. So, when Delilah's hopes were being crushed, the storyteller's desire that she "learned this lesson the hard way, because we loved a Titanic ending, not a High School Musical one" uncloaked a sadistic narrator. Beneath all the mind games, the plot embodies the sensitive issues, dreams, and aspirations of the "pawns." When people look at Jasmine, they see a fat girl who used to be one of the popular ones. Instead of comprehending the underlying cause of the change, a majority body-shames her. Despite the ruthless voice of the narrator, High School Queens by Zachary Ryan is a very insightful story. Fans of teenage drama and suspense will appreciate the engaging storytelling.