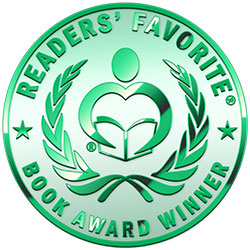 Reviewed by K.C. Finn for Readers' Favorite
How I Saved A Planet! is a work of fiction in the science fiction, adventure, and comedic sub-genres, and was penned by author Stephen Quatro. Taking a highly tongue in cheek approach to the genre, the work is best suited for adult reading audiences due to the presence of nudity and sexual references, as well as explicit language and allusion to the use of alcohol and narcotics. In a simplistic tale delivered with comedic narrative charm, we go along for a wild ride as our young college-going protagonist encounters a new alien friend who demands that he help him save his planet from two dastardly great leaders. What results is a truly fun romp through space, sarcasm, and surrealism.

Author Stephen Quatro has crafted a smashing light read that will be sure to entertain the college-going reading age, as well as those who wish to remain young and goofy at heart. The narrative style gives off a lot of charm and humor, putting us right into the protagonist's head and letting us see the bizarre hijinks with a fresh and somewhat naïve perspective. This is a recipe for delightful trouble, and it leads to playful nods to international relations in real life, and common college issues of making friends and facing responsibilities head-on. All in all, this makes for a fast-paced page-turner which is told as though a friend is recounting the tale for you. I'd recommend How I Saved A Planet! to mature teen readers and upwards for some light-hearted spacey fun.