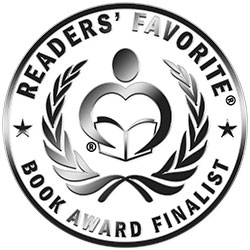 Reviewed by Dan M. Kalin for Readers' Favorite
How the Camp Fire Girls Won World War II . . . and Other Memories is a mostly time-linear series of short stories spanning the author's life. Rebecca G. Morris intentionally obscures which stories are fiction and which are not, but the feel is that of a complete piece. The titular Camp Fire Girls segment is something easily envisioned; many of us can remember stories where the height of patriotism was to scavenge any metal for the war effort. Along the way, stories include vignettes about growing up during the Depression, movie house afternoons, a rescued player piano, life in Catholic boarding schools during the war, first stirrings of the call-to-write inspired by a manual typewriter in her high school years, and a move to attend Columbia University in New York where as a newlywed graduate student she contracts tuberculosis. The disease necessitates a lengthy quarantine stay in Bellevue and seems to have precipitated a divorce. The balance of the book contends with the emotional aftermath and how she won through subsequent hardships.

I very much enjoyed How the Camp Fire Girls Won World War II. The scenes growing up in Ohio feel real and fully inhabited. I find Rebecca G. Morris's writing to be superb and vivid. The segment where she waits for her Reno divorce to be final, in the full heat of summer, is both heartbreaking and real. In such situations, a routine of daily swims, ice cream, and gin-before-bedtime is something we can all understand. Even afterward, the routine supports the beginnings of a new life. Morris takes the reader's hand and safely leads them through various points of view for each tragedy while not losing sight of where they are in the larger narrative. Any book which can engender such deep emotions in a reader is one which should be taken seriously.