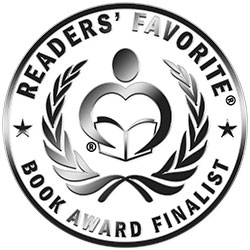 Reviewed by Rabia Tanveer for Readers' Favorite
I Close My Eyes by Regina Puckett is a fantastic historical romance that you will love. I am a huge fan of Regina Puckett and her brand of writing; she is brilliant with her characterizations and how she builds the story. I Close My Eyes is the perfect Regina Puckett novel, the characters are wonderful, the story is fast paced and the plot is wonderfully constructed. I loved the setting and the main protagonists; they were wholesome and very human, which is a specialty of this wonderful writer. They had a wonderful chemistry that blossomed with time and developed right in front of our eyes.

The story follows two very different, yet similar people. The Duke of Greystone, Phillip, is really not looking for a wife and he is not really ready for one. Lady Jane, the daughter of the Duke of Rutherford, just wants some peace and quiet so that she can regroup and go back to the ball. She had no idea that the room she chooses to hide in was already occupied by Phillip. What happens next is their story that unfolds from that one room. Phillip is intense while Jane is looking for a future in which she will have the happiness she has always craved. But can they find what they are looking for in each other?

What more can I say about this novel? I truly enjoyed Phillip's development; he grew and learnt to love with all his heart and soul. Jane changed as well, she learnt to bend the right way and she opened her heart to the future she deserved. They both learnt together and they loved together. I Close My Eyes is yet another amazing novel by this remarkable writer!