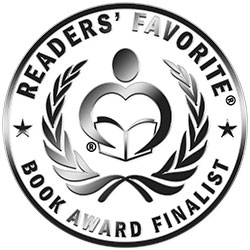 Reviewed by Lex Allen for Readers' Favorite
When you die and become an angel, you don't expect there to be so much paperwork. David Garcia fell to his death at age seventeen. He spent his first ten years filing papers for dead people, boring in the extreme, until the archdemon of angels threw his uneventful afterlife into chaos. Inexperienced and frozen with terror, David could not prevent the demon Malum from escaping. Blaming himself, he joins a group of demon hunters intent on recapturing Malum before he destroys the world. Armed with ten years of receptionist training, mediocre fighting skills, and non-stop self-deprecating sarcasm, David soon learns he is in way over his head.

Following the brilliant success of her first books in The Aurella Trilogy, Anni Sezate hits the ground running with book one of her new Afterlife Trilogy — I Fail at the Afterlife. Weaving intrigue, world-building, and fast-paced action with humor and a sense of realism through her first-person narratives, Ms. Sezate shows a firm grasp of what it's like being a teenager thrown into serious adult life and "death-like" situations. The first-person narrative is hard to write; trust me. Sezate, however, writes it with ease and a style that demonstrates her talent to the fullest. Another hurdle for many authors writing in the YA genre is actually getting into the heads of the younger characters and here again, the maturity of her writing skills shines through.