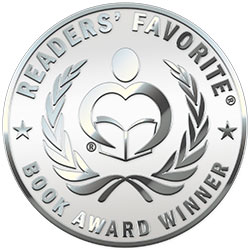 Reviewed by Pikasho Deka for Readers' Favorite
In The Shadow Of Gold by Michael Kenneth Smith is a historical fiction novel about lost Confederate treasure set in the 19th century. When Jonas Arvin asks his associate, Klinger, to dig up the source of his family fortune, his investigation reveals a long-lost tale of Confederate treasure during the end days of the American Civil War. After Yancey Arvindale joins the United States Naval Academy against his wishes, he finds the perfect opportunity to create his own destiny when Jefferson Davis collects all the Confederate treasure and places it in the hands of the midshipmen for protection. Biding his time, Yancey steals the gold bit by bit and buries it in different places to recover later. However, he finds his true purpose in life the day he meets a runaway slave named Ellie.

Filled with romance, heartbreak, and compassion, In The Shadow Of Gold is a riveting novel that will woo lovers of historical fiction with a tale of human ingenuity and perseverance. Author Michael Kenneth Smith tells a poignant story showcasing the plight of freed slaves who faced appalling discrimination and hardship even after the end of the Civil War. I found the characters thoroughly engrossing. Yancey and Ellie steal every scene they are involved in, but I also enjoyed the minor characters such as Roy and Jonas. The narrative is well-paced, and the plot moves in unexpected ways to keep you on your toes. If you enjoy intimate stories that incorporate major historical events, you're going to love In The Shadow Of Gold.