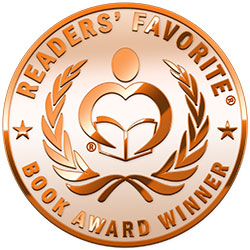 Reviewed by Rich Follett for Readers' Favorite
Sometimes, a superbly written and impeccably researched book is like a relationship: the more you invest, the more you get out of the experience. Instigators of the Apocalypse by Kevin Timothy O'Kane is a challenging, educational, and infinitely fascinating treatise that reads like the offspring of a historical fiction thriller and a doctoral dissertation in religious studies. O'Kane's narrative focuses on the Book of Revelation and how it has been misinterpreted throughout history to foment war and strife. Beginning with the martyrdom of Ignatius in the second century AD and continuing through to present-day Islamic terrorism, O'Kane recasts known historical events in scholarly fashion and overlays the template of the Book of Revelation to make a comprehensive and persuasive argument that popular interpretations are flawed and that these misinterpretations of the Book of Revelation have been instrumental in undermining the ideals of Western civilization.

Kevin Timothy O'Kane possesses an encyclopedic knowledge of history and the sweeping mastery of church doctrine normally reserved for world religious leaders - a rare combination which can only be achieved through a lifetime of dedicated, purposeful study. What is even more remarkable is his gift for expressing complex, multi-layered relationships between fact and theory with a straightforward simplicity that renders them accessible to everyday readers. In plain, clearly sequenced steps, O'Kane codifies and clarifies major events in religious history and their relevance to current events as their dynamics play out through the ages and through the lens of revelations, misinterpreted: "The despots of the past and present are merely forerunners of the Antichrist who is yet to come. These tyrants witness to the reality of the future Antichrist but never accomplish his role completely."

For those willing to pay close attention, Instigators of the Apocalypse by Kevin Timothy O'Kane has a great deal to teach. O'Kane's wake-up call for a complacent world is great literature, prophecy and popular fiction all blended together to create a unique and compelling "end of days" narrative, both fascinating and foreboding.