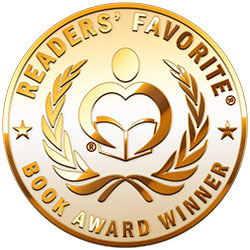 Reviewed by Rabia Tanveer for Readers' Favorite
Intrigue: Infinitus Billionaire Book 3 by E.B. Walters is proof that romance novels can be just as good as any other mystery novel you might come across. It was delicious, decadent, and very, very impressive. I took my time reading this novel, and writing this review, because I wanted to do it justice. Before I jump into the review, let me just tell you that this is one novel that you will not be able to resist.

The story follows two very powerful characters, Terri Randal and billionaire Roderick "Rod" Thorne. Terri has had enough of running away and living under the thumb of a deranged man, her brother. She cannot do anything and cannot even make money the usual way. She can't even use her real name or else her mad and controlling brother will find her and she will lose the one thing she has worked hard for: her freedom. So she takes on the name Chameleon and dons the appearance of the masked organizer that handles the high-stakes poker games for billionaires. That is where she meets billionaire Roderick "Rod" Thorne and, after a weekend that brings them together, Terri has no idea that Rod has some ulterior motives that she may or may not like. What are these motives? What will she do when she finds out the truth?

All of the answers will be revealed to you after reading Intrigue. This novel is brilliant on so many levels. You cannot find a single fault in it. The story is great, it is enticing, it is thrilling. I loved Terri, I liked her no BS attitude and I loved the fact that she was ready to fight for herself. I loved Rod as well; he knew what he wanted and knew what he must do. I loved the fact that he respected Terri and did not think of her as his property, but as his partner. He is an alpha guy, but he is not a creep. You will enjoy reading this novel just as much as I did! You will be in for a great surprise.