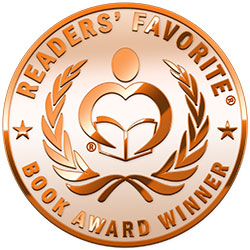 Reviewed by Divine Zape for Readers' Favorite
Working with a team of Ukrainian mercenaries, Nick Hudson has scored a brilliant success, sinking Camp Cachibache and taking down the Director. But success doesn't last long because the older sister of their interpreter, Svetlana, gets kidnapped. Nick is irresistibly pulled back into the dark world of human trafficking with all the intricacies of crime, danger, and betrayals. Can he and his team save Svetlana with all the odds stacked against them? Izadi is the third book in the Director series by Zach Fortier, a deftly written and balanced thriller with intriguing and fascinating characters.

The reader is plunged into a world of crime where Zach Fortier introduces elaborately developed characters — Nick Hudson, Katerina "aka" Special K, Bex and many others. The pacing is good and the author uses the sense of danger to get readers emotionally connected with the characters and intrigued by the quick action. Yes, the conflict is intense and the stakes high for the protagonist. There is a quirkiness that accompanies the character development that readers will enjoy; the humor comes out through the well-crafted dialogues and Fortier's unique gift for unusual descriptions. The plot structure is clear and the conflict is introduced right off the bat; it proceeds at a measured pace and escalates into a crisis. I love great writing in novels and I enjoy a world that can be easily visualized and this author succeeds in creating that world in my mind. Besides crafting a spellbinding story, Zach Fortier creates characters that readers will love.