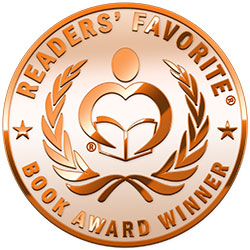 Reviewed by Alice DiNizo for Readers' Favorite
Jacob Benjamin Kane was born in the early 1930's to parents who were observant Jews. His mother was a pianist from Poland and his father a Rabbi and a mathematician who was involved with the scientists at Los Alamos, New Mexico, and the Oak Ridge Laboratories in Tennessee. Jacob or Jake becomes friends with Toshiro Tokani whose father tutors him as a young teenager in the martial arts. He also becomes lifelong friends with Charles Henson who once bullies Jake but goes on to acknowledge his Jewish heritage and moves to Israel to help build the Israeli state. Jake Kane is highly talented and becomes not only a neurosurgeon, an athlete in high school, a concert pianist and martial arts expert, but also a decorated member of the Special Forces, part of its 5th Special Forces Group in Vietnam where his training as a surgeon is needed. But Jake is more than this. He is a Golem who feels a need to destroy enemies and serves as a secret agent in the Israeli Mossad for years. But as the years pass, will Jake Kane change, mellow?

"Jacob's War" is a brilliant but very long novel that is both well-written and well-edited. Main character Jacob Kane and all major and minor characters such as his lifelong friends Charles and Toshiro, his military friends Jeremiah Greene and Jackie the nurse, and Jake's loves Hannah and Juliette, are well-created and totally believable. The story flashes back from 199 to the 1950's and different times in Jake's life which works well to support this story of an incredible, multi-talented man whose medical genius and his ability to turn into a killer par non for the downtrodden will inspire all readers. J.B. Kaufman's "Jacobi's War" is a long but terrific read, detailing parts of history that most may not know.