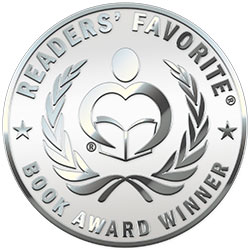 Reviewed by Rich Follett for Readers' Favorite
"Judicium" by Gerald Hess offers a gripping fictional account of Pontius Pilate's circa 33 A.D. investigation into the disappearance of Christ's body from his tomb in Jerusalem. Through the eyes of Roman inspector Philippus, readers are given an eyewitness perspective on the events of the 'disappearance,' the growing debate about the possibility of The Resurrection and the responses of key characters to the eventual reality of the Resurrection as presented in familiar Biblical texts. "Judicium" reads like a work of Forensic Investigative fiction - fascinating from the moment Philippus begins his investigation until he reaches his ultimate realization at Bethany. The resulting emotional, social, and intellectual journey is as enlightening for readers as it is for the characters themselves.

"Judicium" is masterful storytelling at its finest. The characters are compelling and drawn with cinematic precision; the episodic narrative is never choppy or disjointed; the first-hand look into the Biblical world is both unique and engaging and the author's knowledge of (and passion for) history shines on every page. There are just so many reasons to read this book. Gerald Hess has added depth, dimension and vital relevance to scripture in a real and personal way. In remarkably well-crafted prose, Hess helps us to learn more about Jesus as he might have been to those who knew him first, Christianity and even ourselves. "Judicium" is a rare and eminently worthwhile work of fiction as valuable for its scholarship as it is for its seamless narrative and dynamic cast of characters.