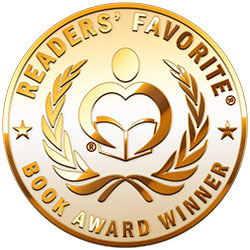 Reviewed by Liz Konkel for Readers' Favorite
Karda by Sherrill Nilson is the first book in the Adalta series. Sent on a mission to Adalta, Marta is drawn into a world of wonder and magical flying creatures called the Karda. She's taken in by warriors known as the Mi'hiru where she forms a telepathic bond with a Karda named Sidhari. The bond is unlike anything she's felt before. After an attack, she discovers someone wants her dead but she doesn't know who would have the motive. She's saved by the handsome and mysterious Altan whom she seems to clash with until everything changes and she starts hearing him in her head. It's clear whoever is behind the attack isn't done trying to kill her. As her relationship with Altan grows, Marta goes undercover to investigate the disappearance of several girls and the mysterious deaths of multiple Karda, but the answers she uncovers may be more than she can handle alone.

Marta is a strong-willed woman who is brazen and fierce. She has this bravery about her that makes her a hero from the very start when she's sent on a mission to another planet. She's a perfect fit in this group of amazing warriors as a woman who is skilled in self-defense and highly intelligent. Marta and Altan get off to a tense start in their relationship as they clash and banter but over the course of the story, they quickly develop a bond which leads to a romance. Their scenes are often sweet and humorous, filled with banter and a genuine progression to love. The romance isn't without some drama as Altan is set up for a political match and Marta isn't the ideal wife for him, but the bond between them makes matters complicated and something they're willing to fight for. They both let their walls down and open up to each other in a way that makes you root for their relationship to succeed.

Sherrill Nilson weaves a mystery into the plot starting with someone wanting Marta dead which ties to the deaths of Karda and missing girls. The mystery unfolds in unexpected ways, taking a darker turn with every twist. The bad guy is jealous and full of hate, using twisted magic to garner power and trying to prove he's better than his brother. Nilson doesn't shy away from darker elements which give the story a grittier feeling at times but it never gets too dark. As she handles this mystery, Marta also is discovering her place and, in doing so, finds where she belongs. Nilson blends various elements of science fiction, magic, action, and romance together for an unforgettable adventure. Karda is a story full of action-packed mystery and romance you won't want to put down until it's over with the end leaving you wanting more.