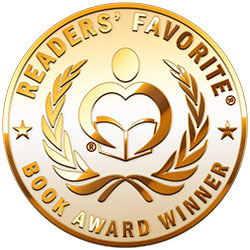 Reviewed by Stephen Fisher for Readers' Favorite
Karina by E.B. Mann is a brilliantly written novel that begins with Karina Morgan - after dropping off her younger brother Max at his school - being driven to Vista Verde Middle School along with her socially acceptable womb mate, Jonah. Karina, on the other hand, has a three-inch scar on her forehead as a constant reminder of an accident she had as a toddler. As she reaches for the handle of the front door of the school, she pauses during a brief flashback to a dream she had, until it is interrupted by a growling 200-pound football player's, "Move it, loser!" Mary Blair is Karina's strong-willed best friend that helps her get through all of the ridiculing from the elite group of pretty girls they refer to as the "BB's." This story starts out like most books in the genre, until Karina discovers a cave near her home, with some very unusual inhabitants.

Ms. Mann does an amazing job of relating Karina's feelings as she goes through all of her trials and tribulations, between her crush on the most popular boy at school, and her brothers' constant bickering. All she feels she has, besides Mary, is her favorite person in the world; her Gram, short for grandmother. The characters of this story are well described, as well as flawlessly presented, to bring this story to life. E.B. Mann shifts gears when Karina's dream flashback becomes a reality and sends this story into overdrive. The author is able to grab hold of readers and take them on a whirlwind ride of Karina's journey to self discovery. This story was so hard to put down from the very start. I was thoroughly impressed with this captivating tale, so vividly captured that I could envision it as if it were on the silver screen. This story may have started out like many others, but it took unexpected twists that just turned Karina into a masterpiece, the likes of which I have never seen before. Brava! Encore!