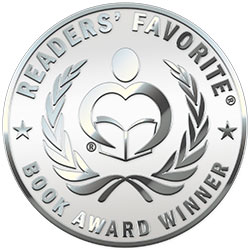 Reviewed by Jackie Timmons for Readers' Favorite
Things are looking bleak for both Kate and "the kid" at the start of Anne Rothman-Hicks and Kenneth Hicks' novel, Kate and the Kid. Kate lost her editorial job at a NYC publishing company and had a huge, possibly relationship ending, fight with her lawyer boyfriend. The kid, Jenny, fell asleep one night with her mother and awoke the next morning to find she'd been abandoned and left to stay with her mom's friend, Sally, who refers to Jenny only as "creep-head." Jenny's previous six years likely hadn't been much better since she's so scared and shy that she only speaks through her one armed Barbie named Miranda. Both girls desperately need a break and a friend when they are thrust together. Despite her lack of motherly instincts and her issues with her own mother, Kate connects quickly with Jenny. Kate seems to understand Jenny and treats her like a real person instead of some annoying burden. Jenny latches onto her and the two end up spending more and more time together while Kate unwillingly takes on more and more parental responsibility. As Kate tries to reconnect Jenny with her mother, she ends up getting seriously involved in a world she knows nothing about. A world of drug dealers, attempted murder, and family court. Through everything, Kate wants only to help Jenny and do what is best for the sweet little girl. But with so many factors involved, from Jenny's mother to her alleged father to social workers, Kate has a big challenge ahead.

Warning: reading Kate and the Kid might cause you to lose all track of time and anything going on around you. This novel was completely engrossing. Anne Rothman-Hicks and Kenneth Hicks created characters who were completely relatable but still surprising. I loved Kate and Jenny and really wanted everything to work out for both of them - to the point that they were on my mind even when I wasn't reading the book. Kate's boyfriend, Jenny's mother, Sally and the rest of the characters were so well developed, I felt like I knew them. Even Kate's mother, who we never meet, felt real to me. The descriptions of all the NYC parks, playgrounds and other places Kate and Jenny visited were vivid and beautiful. There are stretches of the novel when everything was going great and I ended up totally stressed out wondering when and what would happen to interrupt the bliss. This is one of those books that you don't want to ever end!