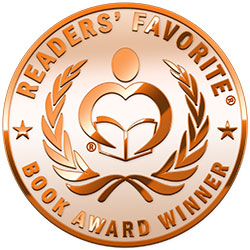 Reviewed by Jack Magnus for Readers' Favorite
Landry in Like: Landry's True Colors Series, Book 3 is a young adult and preteen coming of age novel written by Krysten Lindsay Hager. Fourteen-year-old Landry's life seemed to be finally looking up. She had been chosen to appear in an ad for the American Ingenue modeling contest and had been kissed by her boyfriend, Vladi Yagudin. Finally, she would be someone interesting at school, and she could share her exciting news with her friends. Then reality struck as she looked at herself in the mirror and saw that her face had broken out from the makeup they used during the shoot. Things at school didn't go much better. Some of her friends acted strangely around her, and they seemed to change the subject whenever she tried to tell them about her modeling. Worse yet, Yasmin was outright rude about her and made nasty jokes with Stuart, another eighth grader in their group. The friends she grew up with and cared about seemed to be distancing themselves, and her best friend Ashanti's acceptance into the clique of high school cheerleaders seemed to threaten her and Landry's friendship in a big way. Eighth grade was hard enough, so how would she survive the move to high school?

Krysten Lindsay Hager's young adult and preteen coming of age story, Landry in Like: Landry's True Colors Series, Book 3, continues the story of Landry and her friends in their last year of middle school. Hager touches on the many social issues facing young teens, including self-esteem, meanness and bullying, and transitioning from middle school into the high school atmosphere. Her main character, Landry, shares her deepest fears about losing her friends and her conflict between wanting to stay at home and play video games or go out to a teen club. This is the third book in Hager's True Colors Series, but I felt instantly at home with the story even though I hadn't read the first two books in the series. This novel should go a long way towards helping adolescent readers realize that they're not alone in having to cope with the mean girls and rude boys who seem to be targeting them, and help those being bullied understand why and learn to develop their own coping strategies. Landry in Like is well-written and while boyfriends, kisses and dancing are inevitably part of any coming of age tale, this story is squeaky clean and recommended for preteens as well as young adults.