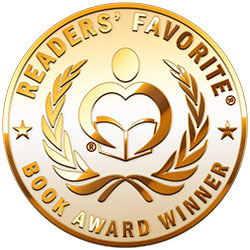 Reviewed by Samantha Rivera for Readers' Favorite
Life in Half a Second is a story of you, but not in a traditional sense. This is the story of how you can turn your life around and, instead of just surviving, you can actually live. If you're like most people, then there's something, anything, that you've always wanted to do but just never got around to doing. Well, this book is all about helping you to reach that goal and that dream. Matthew Michalewicz has created a book that gives you the steps and the action plans to not only set the goals you want to achieve, but to actually achieve them as well.

Reading this book takes practically no time at all and yet the advice and tips that you'll get from it will definitely last forever. I know that even the first few pages served as a wake-up call to me. Life in Half a Second is about just that, the half second that you have to live your entire life in a way that makes you happy. Each of the doors to success was easy to understand and each door has activities that will help you to practice and understand them even better. I'm setting goals for myself for the first time in many years. Now I know that believing in myself and setting those goals is what's going to allow me to achieve them. For the first time in my life, I'm not going to let anything 'more important' get in the way of doing what I want with my life.