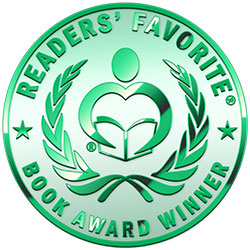 Reviewed by K.C. Finn for Readers' Favorite
Life Is Big is a work of fiction written in the literary style by author Kiki Denis. Focusing on primary themes such as death and illness, conceptual thinking, and historical progressive thinkers, this accessible read is suitable for audiences of all sensitivities. We find ourselves exploring many concepts of magical realism as the journey takes on a life of its own, sprouting from the imminent death of happy little Alma-Jane. When her brother Ayrton takes up the mantle to put a stopper in her death, a surreal and emotive exploration of life ensues, featuring figures such as Albert Einstein and those around him, and many original and surprising characters who help along the way.

Author Kiki Denis has crafted a literary work that takes science fiction, fantasy, and magical realism concepts in its stride as it tells a deep-reaching tale about our greatest fears and highest hopes regarding death and the afterlife. One of the most impressive things for me as a reader was the control and clarity that Denis displays in handling more than ten characters with major plotlines and perspectives, a feat which results is a richer novel that offers a lot for those who want to think hard on a book and learn from it long after it's been put down. Taking on the Destroyer of Life requires courage, inspiration, and a hopeful atmosphere, and this book delivers that in spades. Overall, I would highly recommend Life Is Big for those seeking a cerebral read with plenty of content, emotion, and intelligence.