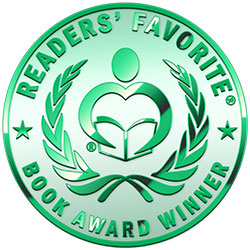 Reviewed by Saifunnissa Hassam for Readers' Favorite
Emma Cyrus' Life Without Shoes: The First Father Ambrose Mystery is a contemporary mystery novel set in Green Butte, Northern California. Father Ambrose is the abbot at the New Life Ecumenical Retreat, a spiritual community which practices meditation to guide its members in all aspects of life. The community sustains itself through farming, selling its products and processed foods locally, and throughout the US via online orders. In late August as the busy harvest begins, the peace and calm of the retreat are shattered when a young woman's dismembered corpse is found in an orchard. Father Ambrose finds himself helping Sheriff Charlie Cormley in the murder investigation. The unforeseen and bewildering intrusion of the outside world tests Father Ambrose's inner strength to guide New Life through an extremely harrowing time and to learn and grow from the experience.

I enjoyed reading Life Without Shoes: The First Father Ambrose Mystery because of the way Cyrus brings together Father Ambrose's experiences at the New Life Retreat, his insight into human nature, and his inner spiritual strength to help solve a murder. I also liked the way Cyrus weaves into her story how Ambrose guides the New Life community to work towards calmness, think meditatively, and focus on the harvest. As the investigation proceeds, Ambrose finds himself learning to think and see the outside world in different ways: at times like a cop; at times like a reporter; and at times like a chaplain and counselor. No matter whom Ambrose deals with, he keeps compassion as his guide.