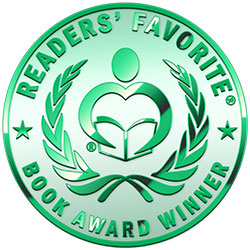 Reviewed by Ray Simmons for Readers' Favorite
There are a lot of books and movies about the gigantic event simply known as World War II. I have read many of these books. I have seen most of the movies. When I read a book about World War II, it is hard not to become bored simply because I have read so many versions of those events and battles before. Stories about World War II are intrinsically dramatic because the stakes are always so high. When I read a book about World War II these days, I look for something new. Some points of history that others may have missed. I want something that others have gotten wrong, maybe because the information has been classified until recently. That's what I look for in books about World War II now and Lions of the Desert by Samuel Marquis delivered this in spectacular fashion.

Lions of the Desert is the story of the war in North Africa. It is volume four of the World War Two series by Samuel Marquis, which has been praised lavishly by readers and critics everywhere. I am going to heap my praise onto theirs because I loved this book. I was expecting to read about the exploits and genius of Erwin Rommel because he is one of my favorite German officers. What surprised me was learning the origins of the SAS and its founder David Sterling. That is the kind of information I love to discover. But what surprised me most were the segments on Hekmat Fahmy. Reading about her and how much officers on both sides adored her was a pleasure. Samuel Marquis has written another great book about the war that we should never forget.