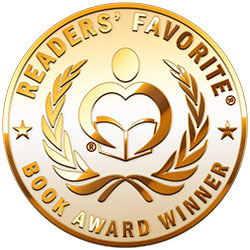 Reviewed by Mamta Madhavan for Readers' Favorite
Love Letters from the Edge: Meditations for Those Struggling with Brokenness, Trauma, and the Pain of Life by Shelly Beach and Wanda Sanchez is a moving, honest and intimate book that reaches out to readers and is helpful to many out there who have experienced suffering and trauma in life. The book takes readers on a spiritual journey of healing and many will find peace and comfort in it. Every individual's journey is unique and different and this book provides healing support to everyone. The authors' approach and honesty while dealing with difficult situations is commendable and they reiterate God's nearness and presence in everyone's life.

Trauma can have lasting effects in one's life, making one feel helpless and not knowing where to turn for help. The book gives a positive message on how God hears all our cries and the activities in the book motivate one in taking the first step towards healing and deepening one's relationship with God. The book is useful to all those who are undergoing problems in life as it helps them meditate and relax. The tips and suggestions given are helpful to all. This twelve-week meditation program reaches out to readers who are suffering from trauma, PTSD, and physical or chemical abuse. It's a sound program for everyone who has lost hope and it helps them reconnect with God. The book is handy for all those women who are traumatized and hurt, and looking to recover.