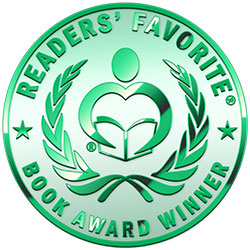 Reviewed by Heather Osborne for Readers' Favorite
Lunch with Charlotte by Leon Berger is the biographical memoir of Charlotte Urban, born Liselotte Goldberger. Miss Goldberger was born in Vienna at the end of World War One to parents Jakob and Franzi Goldberger. Jakob had met Franzi when she was only fifteen and fell completely in love with the auburn-haired beauty. They married when she was only eighteen, Franzi finding herself pregnant with Charlotte shortly thereafter. Struggling in post-war Austria, Jakob traveled for a living, selling various goods. Franzi very often was left alone with Charlotte. After the Anschluss, the annexation of Austria by Germany, Jakob finds himself trapped outside the country as the borders close. Desperate to get his family out, Jakob flees Europe for England and his brother's home. In the end, he is only able to get Charlotte out via the kindertransport, lying about his daughter's age. Charlotte finds herself uprooted to a strange country, struggling with the customs and coping with the war-torn world.

Mr. Berger transcribes a very emotional interpretation of the events of Mrs. Urban's life. Unlike most memoirs of the time, Berger gives us the view of the rest of the world looking in on Nazi Germany. I was moved by Mrs. Urban's ability to adapt to every situation thrown her way. Her life was not easy and continued to be a challenge. I shed tears at the end, my heart going out to the woman who merely wanted to find a place of belonging. With so much taken from her, Charlotte persevered. Lunch with Charlotte is an inspiring tale and very well worth a read for anyone interested in memoirs from the World War Two time period.