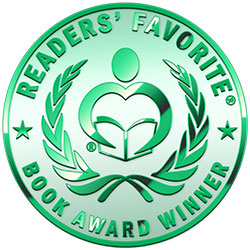 Reviewed by Tracy Slowiak for Readers' Favorite
In an engaging and exciting read, one in which the reader will find themselves continuing to turn the pages until the very end, author Jenny Hilborne presents us with Madness and Murder, the first book in the Jackson Mystery Series. Follow the stories of Detective Mac Jackson as he is on a desperate hunt for a murderer, and of Jessica Croft, a young woman who's moved to San Francisco to escape from her past and her family. When Jessica becomes the target of the serial killer on the loose, and the frustrated detective considers using her as bait to catch him, they both realize that they might have to put everything on the line to be free from this madman once and for all.

I very much enjoyed Madness and Murder. Author Jenny Hilborne has done a wonderful job in developing characters that the reader will truly connect with and relate to. Her skills at describing scenarios and environments are second to none, and the storyline flows easily and quickly. Any reader who enjoys mysteries, suspense, thrillers, or stories about people coming from a difficult background and attempting to triumph will love Madness and Murder. This was the first book that I've read by author Jenny Hilborne, but it certainly won't be the last. I will be sure to pick up the following books in this series as soon as I can, and I certainly hope that the author is hard at work on her next novel even as we speak.