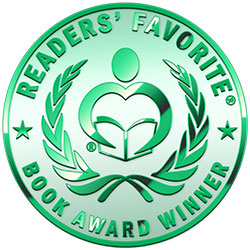 Reviewed by A. L. Peevey for Readers' Favorite
The first part of Make Your Mess Your Memoir by Anna David is the story of the author's life from her childhood to her middle years. Anna's parents do not take her seriously, nor do they express their love, typically tending to make fun of her. High school is a struggle for social relevancy and genuine friendships. To cope, Anna begins drinking, and when she leaves home to attend college across the country, drug use becomes a constant in her life as does a continuous stream of boyfriends. Faced with what to do after college, Anna begins a writing career in which she becomes a published author and a television personality. Neither is what she thought it would be. The second part of the book is a very detailed how-to manual on writing a memoir of your own, the process of publishing it, marketing it, and establishing a base of fans and readers for future books.

In Make Your Mess Your Memoir, Anna David shares very personal, often painful experiences. This matter-of-fact recounting of formative events in her life is touching, mordant, and truthful, particularly in the details of her addiction, her recovery, and her love life. Her experiences in traditional book publishing are revealing to would-be writers. Through a series of thorough steps, the author goes on to cover everything that writers need to know when it comes to the intricacies of creating and selling a memoir, both traditionally and independently. This combination of an authentic memoir and expert how-to for writing your own memoir and successfully publishing it and selling it is not only useful but also a worthwhile read. It comes highly recommended.