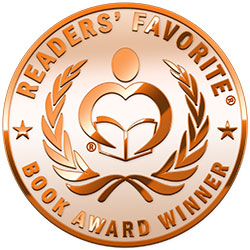 Reviewed by Philip Van Heusen for Readers' Favorite
"Yes, you can!" This simple statement sums up the idea behind Making a Difference: An Inspirational Book About Kids Changing the World! from the Young Change Makers series by Stacy C. Bauer. The book emphasizes that no matter how young you are, you can make a difference in society and our world. Twelve young people are highlighted, showing how vital young people can be. The range of subjects that these twelve represent is astounding. Some children deal with the environment, conservation, and saving the planet, while other areas include social issues, music, and being differently abled. Each story is inspiring and will help young people understand that they have power and need to use it. Several chapters include websites assisting young people to become involved. Read this book with your children and ask how they want to assist. They may even have new ideas and want to start their own program. Help your children become world changers.

Too often, children and young people are told they are too young to understand or do anything about the situation and instead they are advised to let the adults handle it. Unfortunately, adults have become disillusioned and no longer have time to recycle or care if elephants are dying. They are too busy making a living. It has become more critical than ever that young people involve themselves in changing the world. Many young people desire to help and have ideas, but they do not have the knowledge. Enter Stacy C. Bauer and her book, Making a Difference, which gives twelve inspiring examples of world changers. It also shows how to become active in making a difference. Giving this book to your children and discussing its contents might be just the thing to encourage your children to change the world.