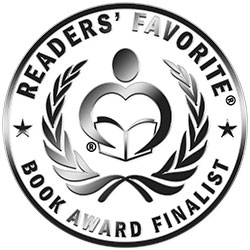 Reviewed by Michelle K. Pickett for Readers' Favorite
Making Her His by Lucy Leroux centers on Alex and Elynn. Alex is a billionaire, heir to his father's fortune. But when his father remarries, Alex is sure the woman, Mary, is a trophy wife out to steal the business and money his father worked so hard to build, and that Alex now oversees. Added to his vehement dislike of his step mother, there's a little irritant in the form of her child, his step sister Elynn. Alex found her to be a frumpy, introverted child when they first met. But meeting her again at a breakfast at his father's home, Alex is shocked by what he sees — a beautiful young woman. The keyword being: young. Much younger than Alex. The book follows Alex and Elynn's friendship, and their feelings when they admit to themselves they want more. There is an interesting and suspenseful sub-plot centered on Elynn.

Let me start by saying, I fell in love with Alex and Elynn. Their characters were rich and colorful, their relationship poignant. I liked following the progression of their relationship, especially Alex. I was prepared not to like him, in fact, I didn't at first. But he was as beautiful as he was irritating. I think Leroux did an incredible job of making the characters in Making Her His real and relatable, which is difficult when you write a story centered on billionaires. After all, not many of us can relate to having that kind of money, or the problems that come with it. But Leroux was able to pull it off. Instead of focusing on the money, she was able to draw the reader's attention to the characters' relationships, weaving in just enough sexual angst and suspense to keep the reader hooked until the very end.

All in all, Making Her His was a much deeper read than I originally thought it would be. I was pulled in from the first page and immersed in Alex and Elynn's world, a beautiful place to be, but not entirely without its dark side. While the book is mainly a romance, in my opinion there was enough meat in the suspenseful sub-plot to keep readers engaged. I read Leroux's Making Her His in one day. I've thought about the characters long since I turned the last page. That is a sign of good writing — creating characters so real that a reader believes their lives continue long after they read the last words. Before reading her work, Lucy Leroux was not an author I was familiar with, but she has certainly found a place on my to-be-read list.