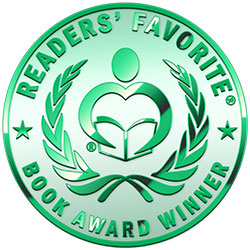 Reviewed by Anne-Marie Reynolds for Readers' Favorite
Mariko and the Magic Mirror by Kristi Shimada is a child's fairytale story. Mariko's mother is dying and, as her legacy, she gave Mariko a magic mirror. Saddened by her mother's death, Mariko looks into the mirror and she sees a white owl. The owl transports her to a magical place where anything is possible, a place that only she can visit when she wants to remember her mother. Why don't you join Mariko on her visit to this beautiful, unknown place, one where spirit animals and spirit guides reside in perfect harmony?

Mariko and the Magic Mirror by Kristi Shimada is a fabulous story and credit must be given to Eko Setiawan for the amazing illustrations. This is an easy book to follow, very well written and in simple language. There are some fabulous characters and an exciting story, one that teaches so much. This story will teach children about dying and death, that it isn't something to be feared. It teaches them about accepting what happens and that there is always hope for another life. The illustrations really help bring this beautiful story to life, brilliantly colored, yet exuding peace and calm. It's an original story, a great way of dealing with death in a light and magical way while keeping it real. Even without the illustrations, the descriptive writing transports you to this wonderful afterlife, crossing the Rainbow River on the Rainbow Bridge. Beautifully written and illustrated, this story will wrench a whole range of emotions out of you, regardless of your age.