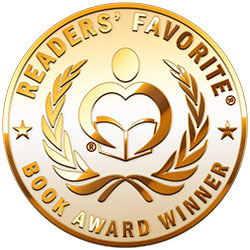 Reviewed by Trudi LoPreto for Readers' Favorite
I was delighted as I read Mary, Chosen of God to find it stayed true to the Bible and made the family come to life. Mary, Joseph, Jesus and his brothers and sisters were a loving family. Only Mary and Joseph knew that Jesus was conceived and born to a virgin and chosen to become the Messiah. Mary gave birth in a stable and loved and took care of Jesus through his boyhood, loving him as only a mother can love a son. His sisters and brothers respected and loved him dearly, and he loved them and treated them with kindness. As his mission begins, Joseph has died and Jesus has been elevated to the head of the family. His brothers and sisters cannot understand how he can just leave home one day; collect a group of disciples; and perform the miracles they hear about. Mary has been waiting for this day to come, though she too was never sure exactly what to expect. There is anger, sadness and disarray amongst the family and it hurts Mary to see this, but the Lord has made it clear that she can say nothing to explain Jesus until the time is right.

As I read Mary, Chosen of God, I felt the pain and heartache Mary had to live with, never knowing what the true path was that Jesus would be called to live, and the fact that she could reveal nothing about it. Mary's love for Jesus showed in every page of the book and author Diana Wallis Taylor did an extraordinary job of telling the story from birth to death. I had doubts when I decided to read this book that there would be altering misrepresentation of the Bible, but instead it brought each family member to life and made them seem so much more real. This is a book that must be read by young and old, Christian and non-Christian for a truly inspiring event brought to life.