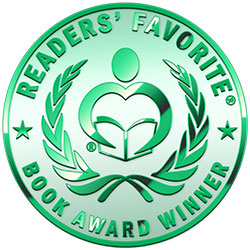 Reviewed by Maria Victoria Beltran for Readers' Favorite
Memoirs Of The Senator's Wife by S. M. Ford is the story of a forbidden love affair between Estrella Cyrus, a beautiful politician's wife, and her Secret Service agent, Michael Hagar. The story unfolds in the 1950s but spans the 1960s, which is one of the most turbulent times in the history of the United States of America. As an impoverished working student, the beautiful and strong-willed Estella meets Xavier Cyrus, scion of a rich political family. After an unusual and tumultuous courtship, the couple marries and after a difficult few years, she is thrust in a world so unlike her own. Xavier runs for Congress and with the help of his family's wealth and influence, he wins and the family relocates to Washington D.C. Estella proves to be a political asset and she slowly adjusts to the complicated D.C. social scene. Driven by an insatiable ambition, Xavier becomes a member of an ancient secret society that regularly conducts magic sex rituals. Estella is unhappy in her marriage but she has a daughter and a few causes to fill her days until she falls in love with Michael and her world turns upside down.

S.M. Ford's Memoirs of The Senator's Wife is such an interesting read that the reader may need some time to process the various twists and turns of the plot. The main plot, however, is the relationship between Estella and Michael, but it certainly takes a convoluted road to reach the conclusion of the affair. Having said that, the author is able to develop fully the various controversial characters in the story and that makes S.M. Ford a gifted storyteller. It is also fascinating how the author is able to weave together the many subplots flawlessly. From the start of the narrative until its momentous end, this novel will definitely grip the reader's attention in such a way that many other stories can't.