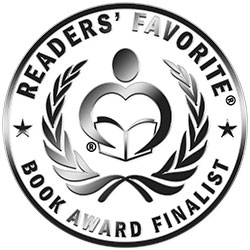 Reviewed by Nathan M. Beauchamp for Readers' Favorite
Annabelle Chase, a plucky former crime reporter from Denver, becomes embroiled in a murder mystery when one of the nuns at a convent in Malamulele, South Africa, is nearly decapitated by a machete in the middle of the night. At first, the other nuns in the convent draw the attention of the handsome police detective Baloyi, but as the investigation proceeds, connections to "muti" killings come to light — ritualistic murders used to gather body parts to be used as totems and charms by those willing to pay. As Chase develops a relationship with Baloyi, she herself becomes the target of a ruthless killer with unfathomable motives.

Midnight in Malamulele is a thriller-whodunit mashup that succeeds because of its likable, believable characters and interesting setting. Author Darla Bartos lived in South Africa for part of her life, and that experience shows throughout the novel. Descriptions of rural and urban South African life give the book a distinct, enjoyable context that never overshadows the entertaining and well-constructed mystery. The story craft and writing are both excellent. Bartos writes with the clean, functional prose of someone trained in journalism. No cluttered, over-wrought sentences to be found here. This is a book you can speed through without hitting a single road bump along the way. The romance between Detective Baloyi and Annabelle was believable, relatable, and well done. Annabelle and Baloyi are easy to root for. The romance develops naturally and gives the book a welcome alternative plot line to counterbalance gruesome murder! Bartos also manages to avoid exoticism in her portrayal, not just of Baloyi, but all of the South Africans in the novel.

The book does stray a few times in terms of believability. Certain events are so highly coordinated on the part of the killer(s) that they would impress a professional clandestine service like the CIA. Also, the use of various poisonous snakes throughout the novel, while interesting, felt a touch forced. Without giving away spoilers, suffice it to say that the killer(s) in the story often rely on ineffectual methods in circumstances where a simple bullet would have worked better, though admittedly for far less entertainment value. However, these aspects don't detract too much from an otherwise enjoyable read. Midnight in Malamulele delivers a compelling plot, likable characters, and a unique setting. Fans of mystery novels will devour this one, especially if they like books set in unique and vivid locales.