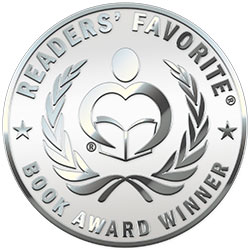 Reviewed by Janelle Fila for Readers' Favorite
Midnight Marriage: A Georgian Historical Romance by Lucinda Brant is a historical romance inspired by actual events in history. It is set during the extravagant and beautiful times of the 18th century aristocracy. Deb, a twelve-year-old girl, is drugged and whisked away to marry Julian, a rebellious youth, in the middle of the night. Deb remembers nothing of the night and grows up without the knowledge that she is actually married. When Julian returns to the scene nine years later, he plans to reclaims his first love before his rival seduces Deb and attempts to marry her. But how can Julian impress Deb and earn her trust with the knowledge of their past looming over their head? Worse, how can he explain the deception that mars their marriage and subsequent love?

Lucinda Brant did an excellent job of writing a sweeping family saga that showcases her talent in this genre and that will appeal to all fans of historical romance. This story has tons of lies, deceit, and manipulation that create well-written subplots intertwined in the story. The story is interesting, will keep the reader's attention, and is authentically written. The story moves along at a nice pace and will keep readers interested in the characters' sagas. The dialogue is authentic for the time period, and the historical aspect is written splendidly. The characters, outfits, settings, and customs are so fascinating that readers will find themselves falling in love with these characters and this novel in one fell swoop.

The narrator of this audio book was Alex Wyndham. Mr. Wyndham is a British actor and has many acting credits to his name including the Emmy award-winning Little Dorrit, HBO's Rome, the BBC series The Crimson Field, and Kenneth Branagh's "As You Like It." I think his acting expertise shone brightly in this audio book because it wasn't just read to the audience it was performed. I love audio books where you can "hear" different character voices and forget that you are listening to one narrator. The different use of voice and accents, tone and depth was fantastic and makes this an awesome audio "read."