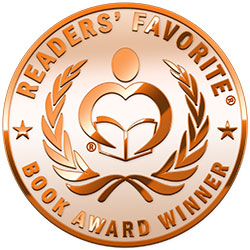 Reviewed by Vincent Dublado for Readers' Favorite
There is darkness in this fairytale that is so appealing, and yet reading it feels so liberating, as if assuring you that everything's all right. Missing Charlie: A Fairytale Romance by Jess K. Hardy takes romantic fantasy to a new level. Five years ago, 23-year-old Nona May Taylor kissed a guy she hardly remembers, and it proved very costly as a witch named Rebecca Delanore placed a curse on her. This curse has transmuted her physiology to that of an octogenarian. As if this wasn't enough, Rebecca steals her identity, forcing Nona to live a hermit life in a cabin in the Montana wilderness. She lives with a fox, a pig, a hen, a rabbit, and a ferret, and she takes care of them because her animal companions have also fallen under Rebecca's evil curse. Nona's life takes a turn when she rescues an injured hiker named Charlie Brown. Nona finds herself drawn to the recuperating Charlie - and he may well be the key to breaking the curse - but life has no guarantees.

After reading Missing Charlie, I reflected that Disney could well adapt this for the big screen as a fairytale movie for adults, which will probably appeal more to viewers and critics than the live-action renderings of their animated blockbusters. As a novel, it has grit, charm, and uniqueness in tackling a common theme in the genre, spinning it into a meaty storyline with the necessary accouterments to give it the wow factor. Jess K. Hardy crafts a strong emotional link between Nona and Charlie, developing their feelings as they get to know each other and find a way for Nona and her family to break free of the curse. Even more successful is how the potency of Rebecca's magic influence plays an important part in dictating the destiny of those who bear it. It makes for a satisfying resolution at the end. This is a must-read fairytale for grownups and romance fans alike.