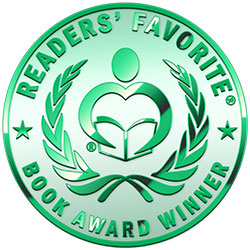 Reviewed by Asher Syed for Readers' Favorite
My Dad and the Dragon, written by Montserrat Coughlin Kim and illustrated by Rebekah S Cheresnick, is a children's picture book revolving around a boy called Cameron and his family in the aftermath of a cancer diagnosis. The dragon is the cancer and the family refers to it as what the father is fighting, and what they all must live with. Readers are shown all of the ways the cancer dragon can impact daily life, including loss of appetite and taste, loss of hair, and even the dad's occasional loss of temper. Cameron says he is afraid and his mother assures him that she is too. Each page of the book is fully illustrated in vibrant jewel tones and original artwork.

My wife lost her mother to cancer at a very young age and was fortunate that the family was completely transparent about what was happening. My Dad and the Dragon has this transparency as well and Montserrat Coughlin Kim gives children something they can understand and attach the cancer to without sugar-coating it and giving promises about everything being okay. Because sadly, often it is not okay. I got choked up when one of the children expressed denial and their mother assured them that the doctors did a lot of tests, and it was definitely the cancer dragon. It is compassionate and honest, and it is really beautiful. The illustrations by Rebekah S Cheresnick breathe life into the family, their home, and the cancer dragon. I loved the emotion conveyed and the depiction of both good days and not so good days. Cancer is a difficult subject and is especially hard for children to process. This story and the resources provided are a wonderful way to take some of the edge off. Very highly recommended.