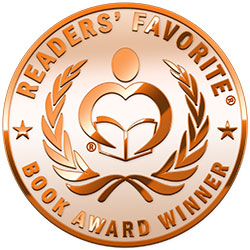 Reviewed by Romuald Dzemo for Readers' Favorite
My Job: More People at Work Around the World is the second book in a series by Suzanne Skees that explores the human aspect of what we do. In this book, the author asks a very important question and allows workers from all walks of life and around the globe to share their experiences, underlining how what we do affects us and how our job can become an extension of our personality or how it allows us to redefine who we are. The book also shows how work can become an expression of our humanity, allowing us to connect deeply with others and with ourselves.

As you read this book, you begin to see clearly the relationship between "doing" and "being" and how work shapes us and instills in us a sense of meaning and purpose, a direction in life. Suzanne Skees remarks: "Even if your work is grossly underpaid or underappreciated, cobbled together with a combination of gigs, or completely overlooked by society (e.g. caring for family members), your job may be what compels you to get out of bed every morning. For better and for worse, your job may provide you with purpose and connection."

While the book features stories from different workers and professionals, from tourism to health workers to diplomats, it also explores the fact that our deepest satisfaction in what we do might not result from the financial benefits we get but rather from the perspective it brings to our life. My Job: More People at Work Around the World is filled with interesting stories that are eye-opening: it is well researched, gripping, and entertaining.