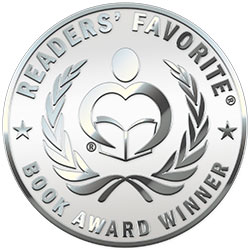 Reviewed by Peggy Jo Wipf for Readers' Favorite
My Not So Wicked Boss by Jennifer Peel is the third book in her My Not So Wicked Series. Aspen Parker has a track record for dating losers, so she has sworn off men. After assisting her favorite author, Miles Wickham, in setting up a checking account, she finds he is in great need of a nanny for his nephew. Aspen would love the opportunity to work for Miles and get out from under her obnoxious boss and make enough for the needs of her daughter. The attraction to Miles is troubling, especially since his primary character's personality and flaws are like Aspen. It is as if he can see into her soul. Working for him could be her undoing if it wasn't for the unusual clause in their contract.
 
Jennifer Peel is an award-winning author that keeps her fans begging for more. My Not So Wicked Boss has all the elements of an enticing romance novel; characters that sizzle, conflicting personalities, and past romances that have come back to haunt them. The author takes you quickly from one dramatic event to another as the tension builds between Aspen and Miles. The characters reveal their flaws, but you love them all the more. Aspen's attitude towards men keeps her true to herself and her focus on her daughter. I love the fact that Aspen is cautious about the men she allows into her life with her vulnerable daughter. You will enjoy seeing characters from the previous My Not So Wicked Series books and how their lives have developed. Overall, I found this novel enchanting and mesmerizing with a fascinating plot and well-developed characters. If you enjoy a romance that relies on quality instead of cheap thrills, this is the novel for you.