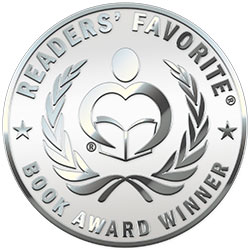 Reviewed by Jack Magnus for Readers' Favorite
Ninth Ward Blues is an urban fiction novel written by Janelle Smith Toussant. Tracey's life changed dramatically when she was thirteen years old. Her parents hadn't been getting along for some time, but they finally decided they just couldn't live in the same house anymore. Tracey's dad moved into an apartment, and her mom sent Tracey and her little sister, Lynette, to the Ninth Ward to live with their grandmother, Ma-Me, so she could go to college and get a profession. When Tracey's dad told her the news, her mind was on the Cosby Show she was missing. By the time he finished, she realized that she was losing the parent she had bonded most closely with. Tracey was her daddy's girl, even if she didn't look at all like him and shared her mother's features. She and her dad both sang -- singing and music formed the center of their world. Tracey's first public performances were at the Mount Zion Baptist Church where the family worshipped, and her first solo there was at the age of four. Some day Tracey would be a singing star like her dad, but for now, she was missing both her mom and her dad, and had to get used to living with Ma-Me, who was loving but probably the grumpiest person Tracey had ever met.

Janelle Smith Toussant's urban fiction novel, Ninth Ward Blues, is a masterfully told tale of a young teen's coming of age and early adult years in New Orleans' Ninth Ward. I was immediately transfixed by Tracey's tale and frequently had to remind myself that this was a novel and not a memoir. Within the first few chapters, however, Tracey had become so real to me that her being a fictional character didn't matter in the least. Toussant had so fully created her, breathed life into her thoughts, dreams and aspirations that the magic just happened. Ninth Ward Blues is a compelling, lyrical and magnificently written book. Toussant's characters leap from the pages with all their faults, flaws and humanity there for the reader to share, commiserate with, and be inspired by. I couldn't pull myself away from the story, even for dinner, and was so pleased to discover that there's a sequel in the offing. Ninth Ward Blues is a dream of a novel, and it's most highly recommended.