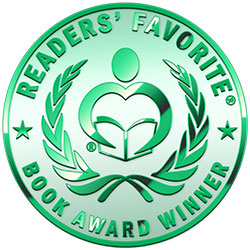 Reviewed by Romuald Dzemo for Readers' Favorite
Oh, Baby! A Prescription: Romance! Book by Jill Blake is a contemporary romance that follows Lena Shapiro, a very skilled surgeon who sacrificed her personal life to build her career. Now at thirty-nine, she is still single while her friends are building their families. When Adam Sterling turns up in her life, it is only supposed to be all professional. She is expected to mentor him, but her attraction to this young and arrogant guy gets the better of her. Logically, he is the wrong guy. Lena has very little time to decide whether to try her chance with Adam or to see him slip through her fingers forever. Does she have the courage to step into the unknown, following a man who is about to leave for L.A.?

Jill Blake has crafted an interesting romance with a strong protagonist. Lena is an accomplished professional and a good daughter, but one important piece is missing from her life: romance. I love the fact that Lena and Adam don't look compatible. The author captures their first encounter brilliantly and gives a strong image of Adam: 'Lena sucked in a breath. He was big. A good ten inches taller than her own five foot five. And it wasn't just his height—it was everything. Neck, shoulders, biceps that strained the sleeves of his button-down shirt. And those hands! Did hemostats even come with holes large enough to fit his fingers?" The plot is simple and somewhat straightforward, but this simplicity in plot is complemented by the realism infused in the writing and the depth of character handling. Oh, Baby! A Prescription: Romance! Book is deftly written, emotionally strong and filled with the romance and drama that readers will be thrilled to read in this genre.