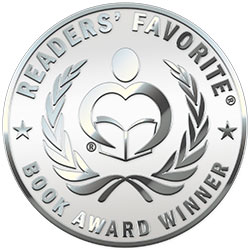 Reviewed by Arya Fomonyuy for Readers' Favorite
There is something mysterious about the invitation itself, both in the way it appears on paper and the strangeness of its content. It is a singular opportunity to embark on a journey to face her fears and have her most precious wish granted, and she's only got until midnight to respond. As temping as it may seem, Hope would have loved to have nothing to do with the tournament, but then the hosts won't let her have her way. She barely has time for anything, even her swim team and her studies, but she accepts the invitation and finds herself thrust onto Mount Olympus, where she faces the pantheon of Greek gods — her trainers.

Hope has to overcome many challenges, each one more dangerous than the one before. Two things seem to make her stay — the desperate hope of having a cure for her mother and the gorgeous and shadowy god who tempts her in ways she can't understand. Can she ignore the distractions and become the unusual contender in a tournament of heroes? Olympian Challenger by Astrid Arditi is a novel that will delight young readers and fans of Greek mythology. The author has succeeded in creating or recreating a world where men and gods walk side by side and where the drama among gods can be filled with more cunning than a human has ever known. The writing is exceptionally fluid, fueling the already well-paced plot with great use of dialogues and descriptions. The author weaves humor into the narrative, crafting a story with a powerful conflict and characters that are as real as can be, even in their encounters with the gods. Olympian Challenger is a gorgeous read, as exciting as it is well-told.