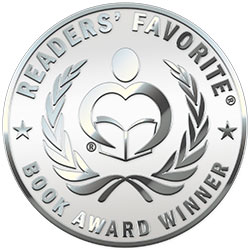 Reviewed by K.C. Finn for Readers' Favorite
On Sunny Days We Sang: A Holocaust Story of Survival and Resilience (Holocaust Survivor True Stories WWII) is a work of non-fiction in the historical and memoir subgenres. It is best suited to the general adult reading audience and was penned by Jeannette Grunhaus de Gelman. As the title suggests, the work follows the events in the life of Second World War Holocaust survivors Hil and Alexandra, who were the parents of the author. As they travel from ghettos to secret hiding places and try to escape Nazi oppression and persecution, the chances of survival for this young couple seem bleak, and every decision counts toward fighting for a brighter tomorrow.

This was a highly moving and inspirational story that I found incredibly poignant and well-paced in terms of its emotional journey. Although the tale is shocking and sad, and rightfully so, the tone and atmosphere are much less gloomy, and the story is focused on love, survival, and mutual support amongst those who want to help Hil, Alexandra, and thousands like them, and fight against the Nazi regime. Jeannette Grunhaus de Gelman delivers a heartfelt and culturally sharp narrative that highlights all the wrongs done to Polish Jewry as a whole, and her dialogue and passionate narrative parallel modern-day persecution and discrimination just as poignantly as she covers the heinous and unspeakable judgments made during the Second World War. I would highly recommend On Sunny Days We Sang to fans of WWII memoirs that resonate deeply in one's heart.