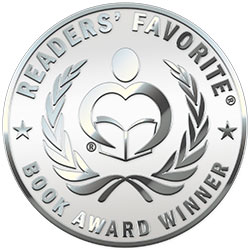 Reviewed by Anne Boling for Readers' Favorite
Ima Jean Snodgrass is from a broken home. She hated her name and wondered how her parents could have stuck a name like that on her. Being from a poor family it only got worse when her parents divorced and her mother move them to New York. If she thought she was poor before it was worse now. With her mother working two jobs and living in a rundown shack, clothes from the Goodwill, Ima Jean became the brunt of many jokes and pranks her at school. Ima Jean feels all alone.

Walking home from school after one of her horrible days at school she sees an unfamiliar store, it seems to beckon her to enter. Phliberty-Jibbets is a one of a kind store, Full of beautiful clothes, candy adventures, all for free. There was an odd assortment of creatures, from a robot, to a roller skating monkey, to a flying pig, to Professor Hemlock. The only ones that can see the store are children who are abused, poor, or sad. Every time things go bad at school, Ima Jean stops at the store.

When mad scientist, Professor Hemlock, abducts Mr. Jibbets, Ima Jean and Mr. Phliberty try to rescue Mr. Jibbets. They must fighting off a giant wolf spider created by the Professor. Will they be able reach him in time.

This is a great children's story. I enjoyed it very much. This book will appeal to both children and adults. The author is a very creative. It reminded me a lot of the Wizard of Oz. Throughout the book the author uses the phrase "Anything Is Possible." What a wonderful message for children. No matter what Anything Is Possible.