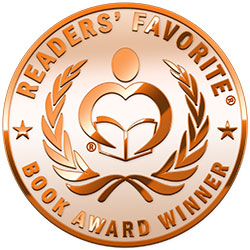 Reviewed by Liz Konkel for Readers' Favorite
Playing with Fire by RJ Blain is a romantic comedy (with a body count) that brings surprises, laughs, romance, and genuine eccentricity. Bailey is known for three things: being able to find anything, being immune to all the nasty substances like gorgon dust, and her barista skills with pixie dust induced coffee. She gave up finding people to be a full time barista years ago when Police Chief Samuel Quinn came into the shop, asking her to find his cheating wife. He's hated her ever since. When his brother-in-law comes in asking her to find someone, and offers a significant amount of money to do so, she's skeptical yet intrigued enough to find out why. A gorgon dust phone bomb later, she realizes she's in the middle of something much more complicated than her attraction to Chief Quinn.

Playing with Fire is an eccentric, charming, and humorous oddity, a rare gem, and definitely unique. RJ Blain brings a refreshing whimsy to well-known mythology. A nervous and anxiety ridden moment becomes humorous when the Incubus that has helped kidnap her suggests playing poker. Blain has a talent for flipping serious moments and turning them into comedy, but then just as easily turning it back into something serious. Each comedic moment flows into a serious one with ease. A lot of that has to do with Bailey's narration. Bailey is headstrong, has no filter, but she's also quirky and charming.

The characters are larger than life and eccentric, but the craziness of the story fits those personalities perfectly. It's the fun kind of chaos. I couldn't help getting hooked. When Quinn has his family gathered together and they just keep growing, with a centaur and an angel and so on, it's one moment that's completely ridiculous and that's the charm. Bailey spends a good chunk as a unicorn. Each bizarre moment just shows how witty this story is. A must-read for anyone eccentric and craving a good romantic comedy!