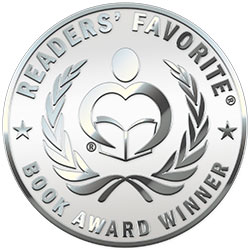 Reviewed by Donna Parrey for Readers' Favorite
Praise Petals is one of the novels in the Church of Go series, a Young Adult book with a light Christian air about it. Author Lisa A. McCombs introduces readers to a number of young people, each hiding behind their own insecurities. As the book progresses, we meet Rose, obsessed by her unibrow; Lilly, a shoo-in for a part in a "Mean Girls" remake; and a host of other high school girls with their own issues and backstories. Rose's long-time best friend, the cross-eyed Jay Allen, is out of town for eye surgery, which has her feeling lost. McCombs tells Rose's story in 35 chapters, each short enough to lure readers in and convince them to stay for one more chapter … over and over again.

Readers, especially fans of Young Adult literature, will enjoy getting to know Rose and the group of girls that author Lisa A. McCombs introduces in Praise Petals. These young ladies are cast together by Pastor Larry at the Church of Go to form a singing group. The girls' voices may harmonize well, but their differing personalities may not mesh quite so nicely. McCombs sets readers up to boo-hiss Lilly "Godzilly" Jenkins from the get-go. We play along with Rose's coping strategy of finding new words, alphabetically, to describe her nemesis. Nevertheless, the time these young women spend together gradually reveals the social angst, family situations, and circumstances that influence their various outlooks and allows them to learn how to support one another. Readers of Praise Petals will find themselves grateful for the Pastor Larry in their lives.