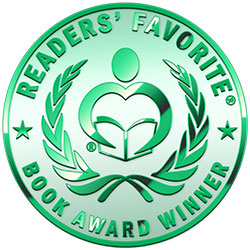 Reviewed by Pikasho Deka for Readers' Favorite
Preconceived Notions is a romantic comedy novel written by Hayleigh Sol. Thirty-six-year-old career-driven attorney Rachel James wants to settle down and adopt a child of her own. Scott Riley is a late-thirties divorced guy who enjoys his bachelor life. Fate intervenes when their respective best friends, Sophie and Jax, start dating, causing Rachel and Scott to cross each other's paths. Despite their mutual attraction to each other, Rachel finds Scott's reluctance to be tied down by a child a hindrance to their burgeoning relationship. Scott, in turn, wants Rachel to like him on his own merits, not just as a contender for the role of a potential parent to her child. But after a string of disastrous dates, Rachel and Scott discover that no one else understands them better than each other.

Funny, clever, and full of heart, Preconceived Notions is a joy to read from start to finish. Author Hayleigh Sol's humor-filled narrative makes for an entertaining reading experience, providing plenty of light-hearted moments between some dramatic sequences. The palpable chemistry between Rachel and Scott acts as a bedrock to the narrative, engaging the reader through witty banter and heart-touching moments. Both of them are well-realized, and the depth and complexity of their personalities make them thoroughly compelling to read. It is a character-driven story and, as such, the narrative is somewhat of a slow burn, but it only adds to the charm of the characters. I had an absolute blast reading Preconceived Notions. If you enjoy romance novels sprinkled with a healthy dose of wit and humor, I highly recommend reading it.