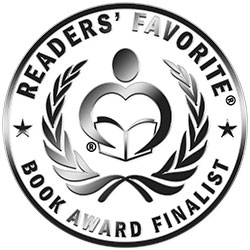 Reviewed by Chris Fischer for Readers' Favorite
Red Angel by C.R. Daems follows the story of Anna, a young prodigy rising through the ranks of a naval space fleet. Anna has a secret. A survivor of the deadly Coaca virus that killed her family when she was only four years old, Anna needs her snake, Red, to survive. Red's venom is the only thing that prevents Anna from succumbing to the virus, and her blood keeps him alive. Anna struggles through the foster system, and as kraits like Red become known throughout the three star empires, she has to use her wits to fight off those who would harm her to get to Red. Eventually recruited by the Naval Intelligence Agency for her ability to break codes, Anna begins to wonder if she and Red are a help or a liability to her elite team as they work to track down interstellar smugglers.

Wow! This book is a fast-paced page turner, and kept my interest from the very first page. C.R. Daems' story-telling ability is evident in his extremely readable and enjoyable work. I think this book would most appeal to the young adult reader, but any lover of science fiction would enjoy it as well. The symbiotic relationship between Anna and her snake was a creative and unique element that added a whole new level of complication to this space adventure. Red Angel was a fun read, and I am happy to highly recommend it to anyone looking for an exciting and unique story.