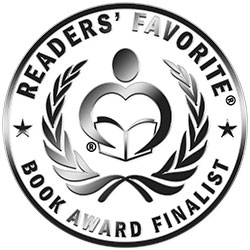 Reviewed by Francine Zane for Readers' Favorite
Red Death by Jeff Altabef is a science fiction adventure set in a world where the Soulless are considered less than human by the citizens of Eden, mostly because they fear the Red Death that plagues those poor souls who inhabit this war-torn world. Aaliss is a Guardian of Eden, trained to protect her people from the Soulless. When her genius brother's life is threatened by the Priests who rule Eden, she escapes with him and a Soulless girl on an adventure that will either kill them or rid their world of the Red Death.

Jeff Altabef does an amazing job in creating a diversified world where good and evil populate every tribe. His mixture of scientific with magical elements provides a good balance of variety that will appeal to young adult book lovers everywhere. The characters who star in Altabef's Red Death are thoroughly memorable and decidedly relatable. The author provides a variety of villains to hate, and Viper in particular is downright creepy. The book is liberally dosed with breathtaking action and real-to-life relationships. Altabef kept his writing focused on plot development, with very little superfluous world building that wasn't directly related to the story.

As a reader, I was intrigued by the title and the cover, but it was the story development and the professional quality of the content that earned my respect. I highly recommend this book to anyone who believes the blending of genres can add a new and exciting element to an already great plot. I look forward to reading more from the creative mind of Jeff Altabef.