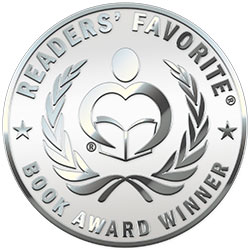 Reviewed by Carine Engelbrecht for Readers' Favorite
Remembering Shanghai: A Memoir of Scholars, Socialites and Scoundrels by Isabel Sun Chao and Claire Chao traces the story of the once wealthy Sun family from the founding patriarch, a bright and hard-working peasant youth who rises to high honor in the Imperial court, to the hardships experienced by his great-grandchildren under Mao's regime. Central to the narrative is the story of the third daughter, Isabel, who grows up in the 1930s. Although her parents are polar opposites, she is loved by both her scholarly father and her fun-loving, fashion-conscious mother. Her world is juxtaposed between western and oriental influences, but even her family's affluence is not enough to shield her from the political turbulence of the times or the upheavals experienced by her own family. At 18, her life changes irrevocably as she travels to Hong Kong to join her mother. It is a lucky escape for Isabel, who marries another exile from Shanghai and later works for the American Foreign Service, but bitter challenges await family members who are less fortunate. The book includes a selection of charming illustrations and vintage photographs as well as sub-sections explaining certain aspects of Chinese culture and retrospective analysis of certain key events.

In Remembering Shanghai, people and places vividly come to life as they are rendered in rich detail and with affectionate sympathy - even the scoundrels! Reading it is a thoroughly immersive experience that fully engages the imagination in many different directions and touches the heart, especially in those moments when an unexpected bridge between generations suddenly comes to light. It reminds the reader that yesterday's stories linger as a distant harmonic within the narrative of the present. As a storyteller, Isabel excels and delights with her lively remembrances. Claire's contribution adds depth and perspective, filling out the shadows of the past through meticulous research. This book serves as a valuable guide to anyone who wishes to explore China's past and culture, but towards the end, it became something else as well. Like graceful tendrils of incense smoke, the words invited the return of lost honor for Diedie and his forebears, allowing the reader to enter into a sacred space created for the Sun family. In the same spirit, I offer the words of my review as a respectful kowtow in acknowledgment, accepting the gift, the honor and the privilege of sharing in it. Thank you very much, from the heart.